News
Trending
7 Best Cryptocurrencies to Invest in Right Now
There are thousands of cryptocurrencies out there and most of them claim to be better than Bitcoin in some particular ways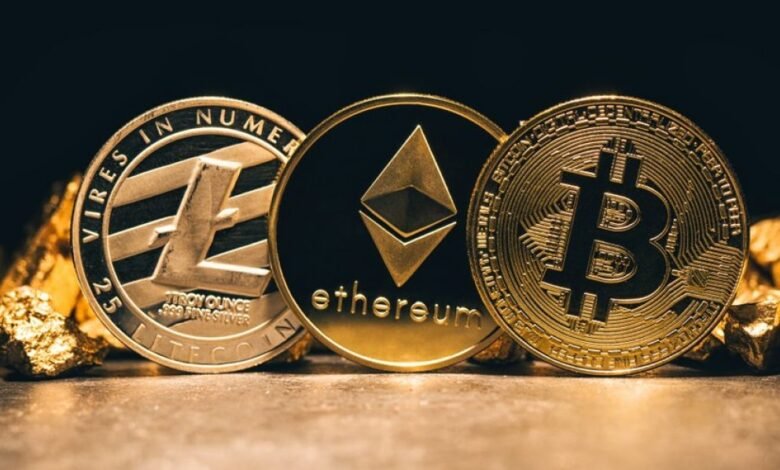 There are thousands of #cryptocurrencies out there and most of them claim to be better than #Bitcoin or #Dogecoin in some particular ways. All of them have their own value and benefits but there is one thing clear that competing with Bitcoin is their common goal.
However, if you are looking for highly profitable and trust-worthy cryptocurrencies to invest in now then here we are with the top 7 best cryptocurrencies to Invest in right Now
Seven Best Cryptocurrencies to Invest This Year
Here we are providing details of the 7 best cryptocurrencies to invest in, we sorted this list with various details such as current value, market cap, reviews, etc. As you know, the Cryptocurrency market is full of ups and downs so please do your research before making any investment.
1. Bitcoin (BTC)
First Bitcoin was mined in January 2009, and since then it is the king of the cryptocurrency market. the fluctuation in its coin value can't be determined but Bitcoin is trustworthy.
In December 2017 its value crossed the $20,000 mark whereas in 2018 it went down to just $ 3,234.
However, After that bitcoin never went lower and the current value of 1BTC is above $47,000 with a market cap of $1 trillion. Bitcoin accounts for more than 69% of the cryptocurrency market.
As it is the biggest name in crypto it is acceptable worldwide compared to the other lesser-known cryptocurrencies. Thus if you want to invest in cryptocurrency keep Bitcoin on priority.
2. Bitcoin Cash (BCH)
Bitcoin might be the king of cryptocurrency but it is not the fastest one when transaction speed is concerned.
Some bitcoin developers came up with a solution that would effectively reduce the amount of data required in each block and thus make transactions faster, but others believed it would compromise the integrity of cryptocurrency.
So they introduced their own version in August 2017 and named it bitcoin cash. It allows faster and more frequent transactions with lower fees.
So, if you are looking for a cryptocurrency to invest in Bitcoin Cash deserves the second position on your list.
3. LiteCoin (LTC)
Meet the Silver of Bitcoin's Gold, Lite coin is really the lite version of Bitcoin. The LiteCoin was created by Charlie Lee. Litecoin holds many of the best features of Bitcoin and adds some own twist.
It takes only 3 minutes to confirm a transaction compared to 10minutes of Bitcoin. It also has lower system requirements, even ordinary PCs are capable of mining it.
LiteCoin is a powerful, easier, and faster alternative for users and investors.
4. Ethereum (ETH)
With a market cap above $139 billion, Ethereum is the second most popular cryptocurrency after bitcoin. ETH takes decentralization of currency one step further, rather than decentralizing currency, Ethereum is decentralizing the internet by replacing servers with a worldwide system of nodes.
Ethereum is a software platform based on blockchain technology where users can exchange a cryptocurrency known as ether.
With Ethereum investors not only make a profit from one of the best and most popular cryptocurrencies on the market, but also from the wider uses of Ethereum itself.
5. Binance Coin (BNB)
Binance Coin is hosted on Binance decentralized exchange or DEX since 2017 but before that, it was hosted on Ethereum Binance DEX is a similar decentralized platform as Ethereum.
On Binance DEX users can buy and sell Binance coins but also use BNB to convert other cryptocurrencies. With these two features, Binance DEX became the biggest cryptocurrency exchange platform and also helped the digital asset to gain popularity.
6. PowerCoin (PKoin)
If you are looking for a project to invest in, PowerCoin is the newest on the list but having good profit. It is introduced by PowerCorp, a Finance 3.0 Project which will provide access to financing easily.
PKoin is a stable coin and it actually provides financial help by tokenizing your assets without selling them. PCorp allows users to borrow finance on the basis of BTC, ETH, or other assets they have.
It is a revolutionary project and the support of PKoin is making it popular day by day, so don't miss the opportunity and Invest in PKoin today.
7. Tron (TRX)
Last year brought extreme turmoil within the entertainment industry and became trending too. Tron is a decentralized blockchain-based platform focused on sharing content.
Some biggest entertainment platforms make a profit from gathering and selling data about their users, which is not in the case of Tron.
Tron protects users and also allows creators to monetize their content directly via its own cryptocurrency called Tronix. Justin Sun is the founder of Tron and it is getting popular.
That's it, above are the 7 Best Cryptocurrencies to Invest in Right Now. Before investing any of them make sure to do good research on your own, understand the risk, and understand the value and utility these coins are holding.
So, on this note, we would like to conclude this article. Have a great day.