Editor Picks
Travel
Trending
How To Plan A Stress-Free Vacation With Your Friends
6 Tips On Planning A Smooth Group Vacation Without Ruining Your Friendship!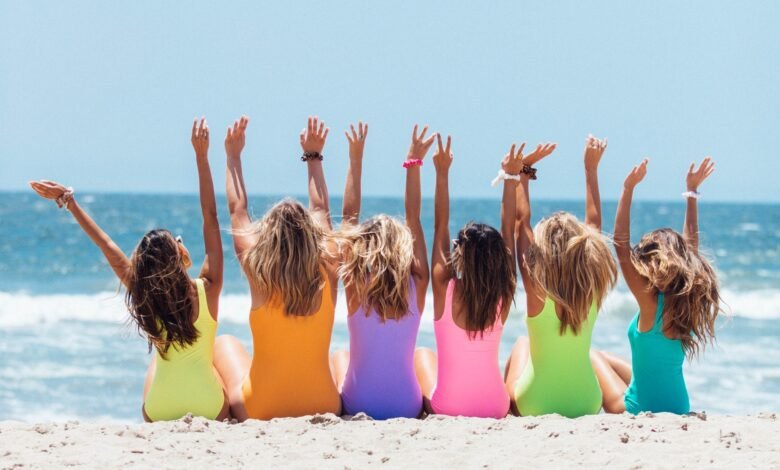 Going on a fun, relaxing #vacation with your friends can either help strengthen your friendship… or ruin it. Planning where to go, where to lodge, what to do, where to dine, how to get there, and how much the contributions are — all these may lead to issues with a lack of effective communication. And we still haven't mentioned the problems that may arise when you finally get there and things don't go according to the plan.
6 Steps for planning a Stress-Free Vacation
I remembered a group vacation with my best friends four years ago. It was our first long-distance trip together. It was a secluded beach with no electricity and reception. No comfortable hotels too — it's just us, our tent, and a couple of camping essentials.
We realized that none of us have gone on a camping trip before so we don't know how to start a fire or how to cook a decent meal after our water ran out and our food stocks spoiled along the way.
It was a humbling experience. We had fun but we swore not to go camping again and just book hotels or serviced apartments instead.
Your group vacation can be your best or worst ever. The next time you're planning a vacation with your besties, make it a smooth and seamless trip by considering the following tips.
1. Appoint someone as the leader
Be honest and give the crown to your peer's most organized, responsible, and articulate member. You can also appoint two leaders.
You can do brainstorming as a group but let the leader/s be on top of it all and make the final decisions that will benefit everyone.
Leaders shall be the ones to assign tasks that play up to everyone's strengths, like who's going to bring what, who's going to do the math, who's going to decide where to eat, who's going to book the hotel or serviced apartment and transport for your vacation.
Before embarking on a trip, the leader will check all important travel information, like airport requirements, schedules, business hours of attractions and restaurants, to make sure there'll be no surprises.
2. Look for alternative accommodation designed for groups
Hotels might be the first thing in mind when it comes to accommodation, but we recommend exploring other options that may be more suitable for groups.
You can rent a house, a small yet private resort, or a self-catering or serviced apartment accommodation. No need to cramp 5 or more people in one small hotel room or book several rooms — these lodging options may be a lot cheaper, more spacious, and fully-equipped with kitchens, dining space, and living room.
Go ahead and cook your own meals and have the property all by yourselves. Alternative options may also give you more privacy and freedom. Just think about sharing stories and drinking by the swimming pool until 3 AM with no curfews to stop you.
3. Download travel apps
Aside from navigation apps, there are travel apps designed to organize your trip. Apps like Splitter can help keep track of bill splitting and who-owes-what. Travefy, on the other hand, collects flight, hotel, and trip information, and organizes it into one shareable itinerary.
4. Work out a budget
People can have different ideas about how much money they're willing to spend on travel. Some are willing to splurge on this once-in-a-lifetime trip, while others would prefer to spend as little as possible.
That said, you should agree on a budget for your trip as a group, and then adhere to it. Set a maximum budget for necessities, like hotel accommodation, transportation, and tickets. Then list down some "optional" experiences wherein members can decide whether or not they'd want to participate.
5. Look for group discounts
Going on a group vacation is significantly cheaper than travelling solo since you can split the costs among your crew. It can also be even cheaper when you get group discounts.
Establishments like theatres, movies, and restaurants may offer special incentives and discounts when you book as a group. For instance, buffets may have one free meal for every 10 people. Others give discounts and free items once you reach a certain amount.
You may also get a group discount if you book tours in advance and you've reached a certain number of people on board.
6. Don't forget "me time"
Just because you're travelling as a group doesn't mean you need to be together all the time. While some may want to spend the day learning how to surf on the beach, others would prefer to take it slow and sightsee. Create a more flexible schedule that allows some alone time so everyone can enjoy their favourite activities.