What is #UX design and why its important? User experience has become an important aspect of every product, may it be a physical product or a digital product. There are many things that enhance the user experience when it comes to physical products. One can customize the packaging or make the product easier to work with. But when it comes to digital products like apps, the only way to ensure user satisfaction is through UI UX design.
UX designers spend ample time arriving at designs that we see in our app. The main requirement of their job is to be creative. However, their creativity is not without constraints such as budget, management expectations, and other such aspects. LiveWireWebSolutions, a professional web design company Hamilton, ON has provided insight into how creativity influences UX design and why it matters to UX designers.
Different Types of Creativity in UI UX Design
Creativity in the marketing sector means grabbing the attention of potential customers. However, UX web designers must focus on entirely different things. The people using the digital product already have a certain level of interest.
Now, the UX/UI design must convey them to stay and use the product for a long time. For that to happen, there are many kinds of creativity involved, and it's not always about mind-boggling disruptive ideas.
Modifying Existing Ideas: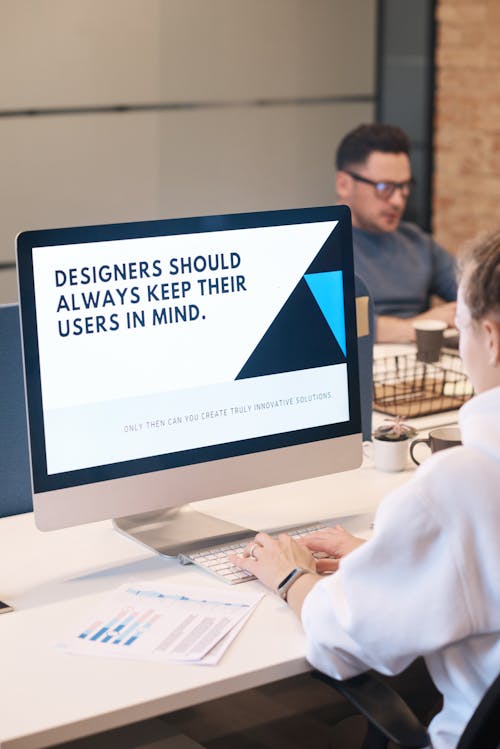 This kind of creativity is often the lowest level in the UX/UI design field. With this level of creativity, one can easily create unique products by making changes to an existing idea. For example, you can create an app similar to that of Google Maps.
But, you can enhance it by adding certain features that are absent in the original one. But, if you change the ease of navigation, people are more likely to stick to Google Maps.
Modifying and Developing Existing Ideas:
This form of creativity is widely used by UX designers. Creating completely new ideas is most of the time not well tolerated.
This is why creativity is mostly in the form of developments made to existing ideas. Imagine a new design element that helps us navigate easier.
A navigation button already existed, but this upgraded version will help the users navigate even more easily.
Creating Something Entirely New:
When you look at chatting apps like WhatsApp, Line, and some others, there's so much in common. The design and navigation follow a base skeleton that lets users get easily accustomed to the app.
However, there are instances where UX designers do not follow the same approach. They create entirely new structures that go against everything that an average user is used to seeing. This is the highest level of creativity in UI UX design.
Why is Creativity Important in UX Design?
To understand your Customers Better:
Just like any product development, customer needs are the topmost priority. Hence, the UX designers spend ample time researching the target audience. This helps you get more personal with all of your customers in the future.
Create Trust and Reliability:
The more original and creative your design is, the more likely customers trust you. The effort your UX/UI design team put into the project will be visible through its creativity. This also conveys the message that your brand will constantly stay creative to satisfy your customers.
Increases Visitors:
For instance, consider that you have newly revamped the whole look of your website. When you tweak it according to the latest SEO rules, you are already one step ahead of the competition. And a fresh look always attracts a higher audience and lessens the bounce-back rate.
Conclusion
There is no doubt that UX designers are creatives, problem-solving by nature and tend to create something new in all their efforts. Hence, it is tough to separate creativity from UX/UI design.