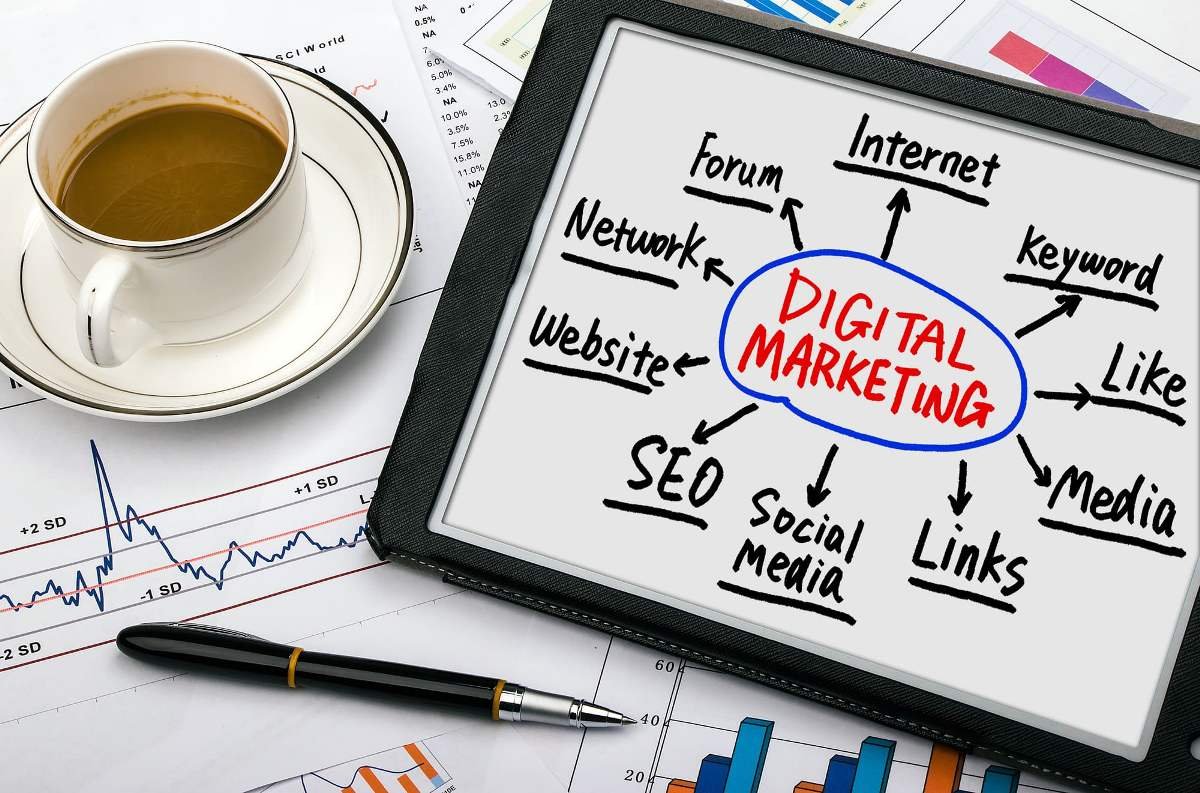 So, you've just launched your eCommerce business? In that case, you're one of the 24 million eCommerce sites on the globe.
Setting your shop on the internet can be a rewarding experience. Marketing your online shop via e-commerce takes it to the next level.
To be honest, it's difficult to decide among the most effective eCommerce systems. You'll want to create a website that stands out from the crowd and keep up with sales. The key to launching your first internet company is an eCommerce marketing strategy.
Read on for our full breakdown of the essential eight digital marketing tips you're going to need to implement as soon as possible.
The Basics of a Successful Marketing Plan: What Is eCommerce Marketing?
In order to get started in the e-commerce industry, you must first understand what all the commotion is about.
Converting visitors into customers and keeping those consumers after they've made a purchase is the goal of e-commerce marketing.
eCommerce marketers use social media, digital content, search engines, and email marketing. All these strategies help promote their product pages. It also helps entice customers to make a purchase.
Most companies want to enhance brand recognition, increase consumer loyalty, and increase online sales. An eCommerce marketing plan incorporates both on-site and off-site marketing efforts. These digital marketing tips and strategies are ideal for promoting certain items and driving traffic to them.
1. The Foundation of Digital Marketing Tips: Understanding Your Buyer's Persona
Observe how you express yourself in conversation with your friends. Now, compare it with how you express yourself with your grandparents.
Facebook Messenger is the preferred method for sending amusing cat videos to your friends. But, you'd have to meet your grandparents face-to-face if you wanted to show them the video.
Understanding your buyer's persona is essential to crafting and delivering the right message. A message that resonates with them.
The greatest eCommerce marketing methods may be learned by gaining a deeper understanding of your buyer's persona.
Facebook Audience Insights, for example, may help you understand your consumers and their problem issues. Yet, there isn't a single method for creating a buyer persona. You may use the tool to learn more about your ideal target consumers' Facebook habits, interests, and even actions.
Segmenting your audience is another option.
2. Use Pay-Per-Click (PPC) Advertising
In PPC advertising, businesses pay each time a customer clicks on their ad, a model known as "pay-per-click" (PPC).
On search engines like Google, as well as social networking sites like Facebook, Instagram, and LinkedIn, PPC advertising methods may be employed. Social media also provides the cost-per-click and cost-per-impression formulae. They can charge for adverts that appear on timelines and news feeds.
It's easier to experiment with fresh ideas and campaigns when you use pay-per-click (PPC) advertising. The return on investment for each ad should be evaluated by business owners to ensure that the money is well spent.
Businesses may advertise directly to their target demographic using social media channels.
This means companies need to consistently provide high-quality material online. One that showcases its brand and positions itself as an authoritative source for its target audience.
Customers' schedules necessitate that businesses target certain social media channels. They also need to provide information at times that are convenient for them.
In terms of social media marketing, we propose that you follow the 80/20 rule. 80% of your postings should be on relevant industry news, and 20% should be used to promote your website and goods.
4. Personalized Products and Services
The unpacking experience of your physical products may be enhanced by using bespoke packaging. It helps mark your delivery, giving your things a more luxurious feel and inciting greater enthusiasm.
More purchases are made as a result. Is it possible to achieve more conversions from something so small?
Branded packaging has been demonstrated to elicit spontaneous purchases. They're from customers who had no intention of making a purchase in the first place. It also increases the likelihood that current consumers will recommend your brand.
5. Improve Your SEO Tactics
You may boost your store's exposure on search engines by implementing an SEO plan. Writing useful content and employing keywords that your consumers often look for may increase traffic to your website, which in turn can lead to more sales.
The finest keywords for your company may be found using web tools. Include these key keywords in the names and descriptions of your products on your website.
So, you'll be able to stand out from the competition and prospective clients will locate your stuff online. And, if you're new to the world of SEO, then you'll want professionals' advice on how to set up the right eCommerce SEO for your company.
6. Publish a Blog
E-commerce businesses may benefit from blogs as a means of attracting new consumers and establishing themselves as a trusted source of information.
What you publish depends on your company and target demographic, but it should entice people to return to your site over and over again. Everything from how-to guides to FAQs and answers may be included in your content.
7. Incorporate Email Marketing Into Your Strategy
Building an email marketing list has advantages for both your online and offline company.
Consumers, potential customers, and those who may be interested in your products or services but haven't yet become customers are all good candidates for gathering email addresses, according to big commerce.
If you have a large email list, use it to your advantage and contact often your subscribers so that they are the first to learn about new items and specials.
8. Encourage Customers to Provide Product Reviews
Customers may get a feel for your items without really seeing them by reading reviews.
In order to make an e-commerce purchase, consumers must depend on the opinions of other customers. If you want to win over clients, you need to keep a favorable rating and have many good reviews.
For the purpose of encouraging consumers to provide product evaluations, corporations might use email incentives, such as contest entry or discounts, to entice them.
Marketing Strategies for eCommerce: Simplified
The moment has come for you to make a decision on which eCommerce platform to choose in order to improve your store's performance. You may significantly increase your eCommerce sales by following a comprehensive set of suggestions.
Hopefully, our eight digital marketing tips have put you on the path to success. And, if you're feeling a bit shaky on the details, then you should check out our marketing section for all of our additional tips and advice articles.