Whether you are moving your business or shifting your house from one place to another, undoubtedly you have to be concerned with a reliable moving company that can safely pack and move your belongings to the new address.
You might think that you only need to hire the best moving company nearby you can trust and handle the job satisfactorily. However, there are a few crucial things you should consider when contacting any moving company near you.
Guide to Follow When Hiring a Moving Company
There are cases; people sign a contract with movers they find the best. They reach the new address to see their items are locked in front of them in the moving truck. And the movers are expecting a bunch of additional charges on your bill to unload the items.
The team you think will carry your expensive and most needed stuff safely might hold your possessions hostage rather than making the relocation process simpler. Such incidences often occur. However, you have to be cautious about contracting moving services and managing your bond with the company.
Here are a few tips to consider when hiring an expert team for your move.
Do a little casual research to see which movers offer you quality services. Contact your friends or colleagues. Ask them if they have any warnings or recommendations about the movers they have previously used. If the moving company you want to contract with provides you with references, don't hesitate to call them.
As soon as you limit your choices, consult the Better Business Bureau to connect more information about the moving companies you have shortlisted. If any of the companies have complaints filed against it, then look for another option.
Moving charges depends on the number of items to pack, the items' weight, distance to move, and a few more things. It differs from company to company. Shortlist two to four moving companies and get their quotes.
Meet the movers in person and let them come to your home to assess what they need to pack and move. In this way, they will be able to make a precise estimate of the amount you will need to pay to move the possessions.
Provide the movers with a precise idea about each item you need to move
The team of movers should precisely know of every item that is to be moved. Why? The charges are likely to increase based on the number of additional things added to the shipment not included in the quote. Besides, ensure that the team is well aware of any circumstances that might make your moving process more challenging.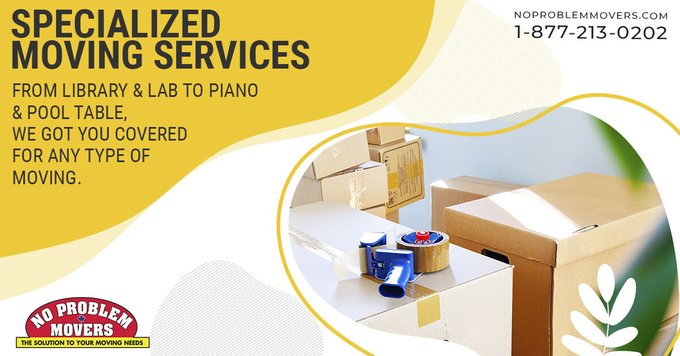 For instance, your moving truck can experience hard times while parking at your current and new address. If the movers need to park the vehicle away, you will likely pay additional charges for the distance the team will need to walk to shift your belongings to/from the truck.
If you have already purchased homeowners or renters insurance, your worldly goods are insured till they are at home. Once they are out on the road, your insurance will not cover the loss. However, it would help if you get moving insurance.
If you want to get coverage against broken stuff, let the movers pack your things. The moving company you employ is liable for a certain amount based on the shipment weight.
Closely monitor the contract agreement
Make sure you read the written agreement issued by the moving company carefully. Before signing, it is crucial to understand the deal. Once you sign the contract, make sure to keep a copy with you.
In any case, if anything goes wrong, you should have it readily available to state your case. The agreement should include-
Company's name and contact details
Mode of payment as agreed by both you and the company
Pickup time
Expected transportation time
The amount you need to pay
Once the movers pick up your assets, you might need to pay additional storage charges if you change the shipping date. So be sure that you are at your new destination on the scheduled date. If not, you will most likely wind up putting your items into storage, which will cost you additional dollars.
Besides, other hidden charges you should also consider are moving huge and challenging things like a piano. Get additional insurance coverage for any expensive musical instrument or artwork you have. You can also employ special handlers to manage such items.
Ensure that nothing is damaged or lost
The moving company you hire is liable to cover damage or loss to your possessions caused by the carrier. If any of your stuff is missing or damaged, note it while checking the delivery stock list. After going through a hectic process, you might think you don't have that much time to check all boxes once they arrive.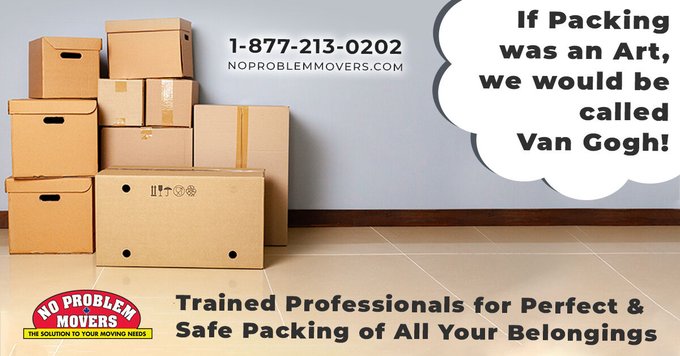 But, check your inventory sheet and make sure that everything is looking as good as it was while packing. At least you should see that everything you have listed has been shipped.
Ultimately
Whether you employ a professional moving company or not, the relocation process will have little or more stress. Nevertheless, if you can find the best moving services in Toronto, you will get strong support throughout the entire event. Professional help will be far more effective in reducing your load and building some space between you and the move.
Learning what to consider while signing a professional moving company is not supposed to be a part of our anxiety. Follow the steps, and you will be able to locate some high-quality movers.